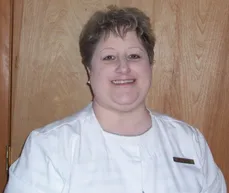 Dr. Lolita Reasor-Burton
Is continuing in her family's footsteps as she took over her dad's chiropractic practice. She graduated from Logan Chiropractic College in 1986. She is a native of French Lick and her true passion is the care of her patients and to help them in the process of healing.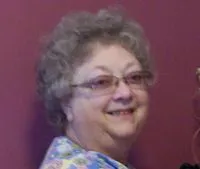 Nancy Walters, Licensed Massage Therapist
Nancy graduated from SVHS. She is an Indiana State Certified Massage Therapist with over 18 years experience. She has attended several continuing education classes and specializes in Swedish (relaxing) massage and Reflexology (massage on the feet and lower legs).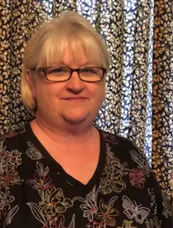 Kay Toliver, Licensed Massage Therapist
Kay graduated September 2013, magna cum laud, from Daymar College in Owensboro, Kentucky, with a diploma in Medical Massage Therapy. She earned her certification for Indiana in October 2013.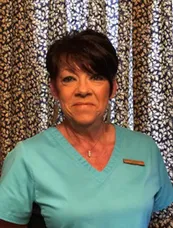 LouAnn Martin, Front Desk
LouAnn is married, has 3 adult children, and 3 terrific grandsons. LouAnn dedicated 15 years to the Customer Service Industry as a sales associate before deciding she needed a change and joined the team at Dr. Reasor's.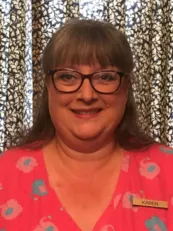 Karen Jones, Professional Assistant
Karen is single and the mother of 2 adult children. She is a graduate of Springs Valley High School. Karen has 13 years in customer service.